The Cap Moderne Association is a charitable body set up in 2014 to restore and open to visitors the Cap Moderne site in Roquebrune Cap Martin in France. The site contains two jewels of Modern architecture, Eileen Gray's E1027 seaside Villa and Le Corbusier's Cabanon, both listed Historic Monuments, and a Unesco World heritage site, linked by the amazing Etoile de Mer seaside pub and holiday cottages. The whole belongs to the Conservatoire du Littoral, France's coastal protection agency.
The Association is a group of benevolent volunteers who, over 6 years have catalysed and overseen the restoration of each element of the site, hiring specialist architects and experts whose efforts are validated by a distinguished Scientific Committee. They have also planned and overseen the creation of visitor facilities at the nearby Roquebrune Cap Martin station.
Half of the overall investment of almost 5 million euros has been provided by the French State and Regional authorities, the other half by fundraising by the Association, whose President is Michael Likierman and Vice.President Magda Rebutato.
The mission of the Cap Moderne Association is to:
ensure protection and maintenance of the site, its buildings and the art works contained therein;
provide project management for the restoration work required for the rehabilitation of the site;
arrange access to the site, visits by the public and cultural events in conditions compatible with the need to preserve its ecology, landscape and heritage.
Since May 2nd, 2018, the Centre des monuments nationaux is responsable for day to day operation of visits and the site, and will take over full responsibility from the end of 2020 when restoration is complete.
Follow us on
Instagram: https://www.instagram.com/capmoderneuk/
Facebook: https://www.facebook.com/ModerneUk/
Twitter: https://twitter.com/moderneuk
The Committee of Honour
Cap Moderne is fortunate to enjoy the support of a Committee of Honour composed of leading public figures.
The President of the Committee is HSH Prince Albert of Monaco.
The other members are:
HE Patricia O'Brien
HE Bernardino Regazzoni
Mahmoud Al-Aboud
Zeev Aram
Laurent Asscher
Evelyne Bruckner
Martine Cesari
Stéphane Dokhan
Nancy Dotta
Jean-Pierre Duport
Bechara El Khoury
Smadar Eisenberg
Sandra Geering
Philippe Laik
Mary McGuckian
Paul McGuinness
Patrick McKillen
Tatiana Parackova
Delphine Pastor
John Porter
Maxim Vengerov
Miroslav Vyboh
The Board of Trustees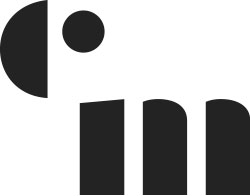 Bureau :
Michael Likierman, President
Magda Rebutato, Vice-President
Richard Laurenti, Treasurer
Denis Berthelot
François Cottignies
Christian Desplats
Serge Gautier
Cap Moderne's principal partners
Our scientific partners
Cap Moderne enjoys the scientific support of numerous researchers, several of whom are members of the Association's Scientific Committee.
The Scientific Committee of Cap Moderne is composed of the following members:

Jean-Louis Cohen (Président du comité scientifique), Professeur en Histoire de l'architecture, Institute of Fine Arts of New York University, NYU, New York, Professeur invité au Collège de France
Bernard Bauchet, architecte, membre de la Commission Nationale des Monuments Historiques, membre du Comité d'experts de la Fondation Le Corbusier
Jean-Lucien Bonillo, architecte et historien, Professeur à l'Ecole d'architecture de Marseille
Agnès Cailliau, architecte des Bâtiments de France, Présidente de DOCOMOMO France
François Goven, Inspecteur Général des Monuments Historiques
Maria Gravari-Barbas, architecte, Professeur de Géographie, Directrice IREST (Institut de Recherche et d'Études Supérieures du Tourisme) Paris 1 Panthéon Sorbonne, Directrice de la Chaire UNESCO "Culture, Tourisme, Développement", Coordinatrice du réseau UNITWIN UNESCO "Culture, Tourisme, développement"
Mary McLeod, Professor of Architecture, Columbia University, New York
Arthur Rüegg, architect, writer, past Professor ETH Zurich
Wilfried Wang, architect, writer, Professor School of Architecture, University of Austin, Texas, Deputy Director of the Architecture Section, academy of the Arts, Berlin.
Frédéric Migayrou, Centre Georges Pompidou, Paris
Tim Benton, Emeritus Professor, Open University, UK
Olivier Cinqualbre, Vurator Centre Pompidou, Paris
Philippe Garner, auctioneer and Eileen Gray specialist
Guillemette Gardette, Specialist in Architectural Tourism, Director Médiéval, France
Philippe Deliau, Landscape Gardener to the Conservatoire du Littoral, Director ALEP
Robert Jourdan (regional curator for Historic Monuments), Yves Cranga (curator), Christophe Curial (conservation officer) and Luc Albouy (architect from Bâtiments de France) also make scientific and technical contributions whenever an appraisal is needed for rehabilitation operations carried out on the site.
The Scientific Committee meets at least once a year to approve the work projected in the next period and to review that which has been accomplished. It first met in 2014 to approve the PSC (Projet Scientifique et Culturel), i.e. the blueprint for the transformation and restoration of the site, drawn up by Mediéval for Cap Moderne, the Conservatoire du Littoral and the town of Roquebrune Cap Martin.
The Le Corbusier Foundation constitutes a partner of prime importance. This Foundation coordinated the application for the inscription on Unesco's List of World Heritage Sites of Le Corbusier's Architectural Work.
Other scientists and architects have also made contributions. Among them we should mention the early contributions made by Claude Prelorenzo, Bruno Chiambretto, Pierre-Antoine Gatier, Bénédicte Gandini, Peter Adam, Nerte Fustier-Dautier, Monique Baillon, Jean-Michel Bossu and Eric de Backer.
We must also mention the contributions from university workshops such as that held in 2008-2009 with the participation of the Ecole Polytechnique Fédérale of Lausanne, the Academy of Architecture of Mendrisio and the Ecole Nationale Supérieure d'architecture of Marseille. A further workshop with the students from University of Texas at Austin led to a reconstruction of the bedroom of E1027 exhibited in Austin, Texas and in Berlin.
Financial partners
Cap Moderne receives public subsidies from the following bodies

the Ministry of Culture in respect of its Historic Monument status
the Conservatoire du littoral
The PACA Region
The Alpes Maritimes Department
The Association receives major logistical support from Roquebrune-Cap-Martin town, the latter's technical departments and from the tourist office.
Cap Moderne also receives support from private sponsors.

Sponsors include the following partners:
the Eileen Gray - Le Corbusier Endowment Fund

The American Friends of E-1027

The Le Corbusier Foundation

The Getty Foundation

the Assiste Foundation

the Porter Foundation

The Conran Foundation

Alexander Machkevitch

Myroslav Vyboh

Paul McGuiness

Patrick McKillen

Michael Likierman

Leopold Meyer

Aram Designs

Classicon Gmbh

Primark

and other donors who wish to remain anonymous
Cap Moderne benefits indirectly from sponsorship granted to the Conservatoire du littoral: www.conservatoire-du-littoral
Lafarge gave support in terms of know-how towards the restoration of Villa E-1027.
Making a donation
If you wish to make a donation, and participate in the Cap Moderne project by becoming a sponsor of the site, you may be entitled to tax relief of up to 60% (businesses) and 66% (private individuals) of the value of your donation, in accordance with the law of 2003 on sponsorship.
See the page "Making a donation"
Contact us
email :
Postal address:
Association Cap Moderne,
Esplanade de la gare,
Avenue Le Corbusier,
06190 ROQUEBRUNE-CAP-MARTIN
Administrative address:
Association Cap Moderne,
Hôtel Victoria,
7, promenade du Cap,
06190 Roquebrune-Cap-Martin