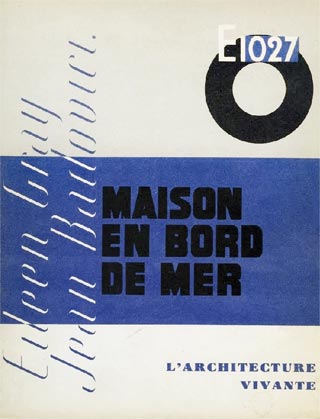 EILEEN GRAY


(1878 - 1976)

9 August 1878. Kathleen Eileen Moray born at Brownswood Manor, in Ireland, in the County of Wexford, near Enniscorthy.

In 1900, her mother takes her to Paris to see the World Fair.

1901-02, she leaves for London where she attends the Slade School of Fine Arts, a painting school for high society youngsters. The following year she goes to Paris to study drawing and enrols at the Atelier Colarossi and later the Académie Jullian.
In 1905,

In 1905, Eileen returns to London to look after her mother. There she discovers Chinese lacquer work at D Charles's restoration workshop where she is immediately taken on as an apprentice

In 1907, she moves into an 18th century apartment at 21 rue Bonaparte in Paris, which she was to keep until the end of her life.

In 1909, she travels to Morocco with Evelyn Wyld, a childhood friend, with the aim of learning how to make rugs in the da Silva Bruhns style. Shortly afterwards she sets up her Parisian workshop in rue Visconti.

In 1913, she exhibits her lacquer work at the Salon des Artistes décorateurs (SAD).

In 1914, the couturier Jacques Doucet buys her four-panelled screen 'Le destin', and subsequently orders various items of furniture.

In 1920, during a journey to Mexico, Eileen visits Teotihuacan (a plan of which was to feature in one of her Mediterranean houses.)

In 1922, she opens her boutique, the gallery Jean Désert, at 217, rue du Faubourg-Sant-Honoré in Paris, opposite the Salle Pleyel. Exhibiting her work at the Autumn Salon she meets Robert Mallet-Stevens who orders a rug and some furniture for the Villa des Noailles he was building at Hyères.

In 1923, she is invited to the 14th exhibition of the Society of Decorators where she presents Bedroom for Monte Carlo (or Hall 1922). The same year Léonce Rosenberg submits to the Galerie de l'Effort Moderne an exhibition devoted to Dutch architecture. This may have been when Eileen met the young architect of Romanian origin Jean Badovici.

In 1924, Pierre Chareau invites Eileen Gray to exhibit her work at his stand at the SAd. The Dutch periodical 'Wendingen' (turning-points) which was close to the de Stijl movement, devotes an article to Eileen Gray with an introduction by Jan Wils and an article by Jean Badovici.

In 1926, 'House for an engineer' forms just a part of her projected work. At Cap Martin, Roquebrune, she buys a plot of land in Badovici's name and starts to work using models and plans. She studies topography, the sun's trajectory and the direction of the winds.

In 1926-1929, she supervises work in progress on the building of her villa at Roquebrune Cap-Martin for which she has a few items of furniture sent down from her Jean Désert gallery. She designs new items for the villa, some of which are built into the walls. A gifted improviser, she designs some highly practical dual-function foldaway items. When his work as editor of his Paris-based periodical allows, Jean Badovici comes down to advise her. The villa is called E-1027: E for Eileen, 10 for the J of Jean as the 10th letter of the alphabet, 2 for the B of Badovici, and 7 for the G of Gray.

In 1930, following the 1929 economic crisis, she closes her boutiques (Jean Désert and rue Guénégaud). E-1027 gets top billing in the very first issue of L'Architecture d'aujourd'hui.

In 1932, along the road to Castellar in the Alpes Maritimes, Eileen Gray, this time without Badovici's help, starts work on a second house, 'a house of her own', which takes two years to complete.

In 1934, she designs furniture for this house which she has just completed.

In 1937, she submits to Le Corbusier's 'Au pavillon des Temps nouveaux' her design for a holiday and leisure centre incorporating prefabricated and knock-down bungalows.

In the years 1946-1947, Eileen Gray turning her attention to the problems of the time, starts work on a cultural and social centre and draws up a project for a Workers' Club

In 1956, Jean Badovici dies in Monaco.

In 1960, Villa E-1027 is sold to Mrs Schelbert, a relative of Le Corbusier whom he brought over from Switzerland.

In 1972 the screen Le Destin from Jacques Doucet's collection is auctioned off at Drouot's for a record price, helping Eileen Gray and her work to be rediscovered. She is named Royal Designer for Industry in England

In 1973, RiBA (Royal Institute of British Architects) organises a retrospective of her work in London, an itinerant exhibition is held in the United States and she is elected Honorary Fellow in Ireland.

On 31 October 1976, Eileen Gray dies in Paris.

In 1999, Villa E-1027 becomes a listed building
JEAN BADOVICI


(1893 - 1956)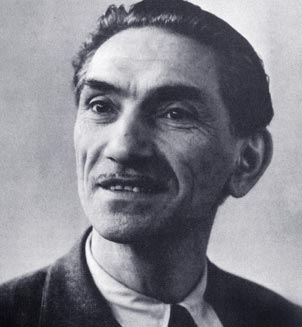 Jean Badovici, real name Badoviso, was born in Bucharest on 6 January 1893. He became a naturalised French citizen in the 1930s and died in Monaco on 17 August 1956.
In 1919, Jean Badovici began academic study at the School of Fine Art under the supervision of Julien Guadet and Jean-Baptiste Paulin and took his degree at the ESA (Ecole Spéciale d'Architecture) of which Robert Mallet-Stevens and Adrienne Gorska were both graduate
In 1920, he shares a student flat with Christian Zervos, a Greek philosophy student from Alexandria. In 1923, the two of them persuade the publisher Albert Morancé to entrust them with two new periodicals. Christian Zervos was to edit Cahiers d'Art, and Badovici L'Architecture vivante, comprising documents on architectural activity.
The first issue is published and Badovici writes the editorial 'conversations on living architecture'. Badovici keeps this periodical alive for 10 years. It gives encouragement to modern architecture, not least Le Corbusier who uses it to publish comments on his work.
In 1924, Jean Badovici contributes to Wendingen, the Dutch periodical close to the de Stijl movement which devotes an entire issue to Eileen Gray. With her he also works on the restoration of old houses in Vézelay.
From 1927 to 1936 he publishes the 'l'œuvre complète Morancé' by Le Corbusier and Pierre Jeanneret and it is he who first mentions Eileen Gray to Le Corbusier.
In 1929, he devotes a special issue of L'Architecture Vivante to E-1027, a house by the sea.
In 1930-1931, Eileen Gray redesigns Badovici's apartment in rue de Châteaubriand.
In 1933, he takes part, along with Christian Zervos, Fernand Léger, André Lurçat and Le Corbusier in the 4th International Congress on Modern Architecture which resulted in the Athens Charter.
In 1937, in Le Corbusier's Pavilion of the New Spirit he exhibits a new sea rescue boat in the form of an unsinkable liferaft.
In 1938 he buys a new house in Vézelay and asks Fernand Léger to do a mural for it.
1945. Takes part in the reconstruction de Maubeuge under the supervision of André Lurçat.
On 17 August 1956, Badovici dies in Monaco. The UAM pays tribute to him at the Museum of Decorative Arts.